Beijing-Xian-Shanghai Tour Package
Overview:

Tour Code:LL-1

Destinations: Beijing Xian Shanghai

Duration: 8 Days

Tour Type: Private Tour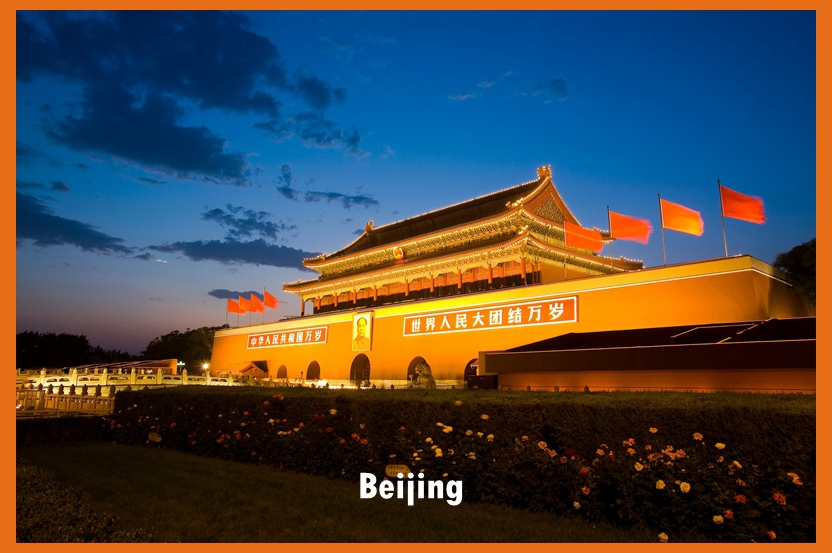 Day By Day Itinerary
Day 01Arrival in Beijing
Temple of HeavenArrival in Beijing, met and transferred to your hotel ( booked by us ) in Beijing. In the afternoon, visit Temple of Heaven, the place where the emperors of Ming and Qing Dynasties worshipped heaven and prayed for peace and harvest. You are at your leisure to take a good rest or explore the city for the remainer of the day.
Day 02Beijing
Summer PalaceStarting the day with a visit to Tiananmen Square, the world largest square of this kind. You will be given the details of all the buildings in and around the square including Mao's mausaleum, the National Museum, the Parliament Building. Then go through an underground tunnel to the imperial palace, also known as the "Forbidden City", the complex of imperial palace, which was home to the Emperors of Ming and Qing dynasties for over 500 years.
Today you have a la carte lunch with an a la carte menu at a nice local Cantonese restaurant, where you could enjoy the authentic Chinese food. After lunch, continue to visit Summer Palace, the largest and most beautiful Chinese imperial garden. It is regarded as a museum of gardens in China. Then visit a Tea market where you can taste the famous Chinese tea and see Chinese tea ceremony in a big Chinese tea market and buy the local Chinese teas.
Tonight you are arranged to see the Kung Fu Show at Red Theatre (middle Seating Area). This is a great show. It tells a story of Chin Yu entering the monastery and making his way through life to finally becoming the Abbott. There are many demonstrations of Kungfu and strength throughout the show. The costumes and the choreography are great. Unfortunately people are not allowed to take photos nor video it. You can however purchase a DVD of the show. The show lasts about one hour and 15 minutes. After the show, transferred back to your hotel.
Day 03Beijing
Mutianyu Great WallAfter breakfast, you are picked up at your hotel around 8:00am. Drive to the Ming Tombs ( Dingling, one of the 13 Ming Dynasty Tombs complex ). From the Yongle Emperor onwards, 13 Ming Dynasty Emperors were buried in this area. You will visit Dingling, the tomb of the Wanli Emperor, which is the only one of the Ming Dynasty Tombs to have been excavated. Visited the Jade Factory where they explained the difference types of jade and how jade can be carved in a great variety of shapes.
After Chinese lunch, head to Mutainyu Great Wall to start your highlight of your Beijing tour, hiking the Great Wall of China, a massive military defense works which was left from the Ming dynasty. It is a very spectacular view. You will take lots of pictures. Back to your hotel.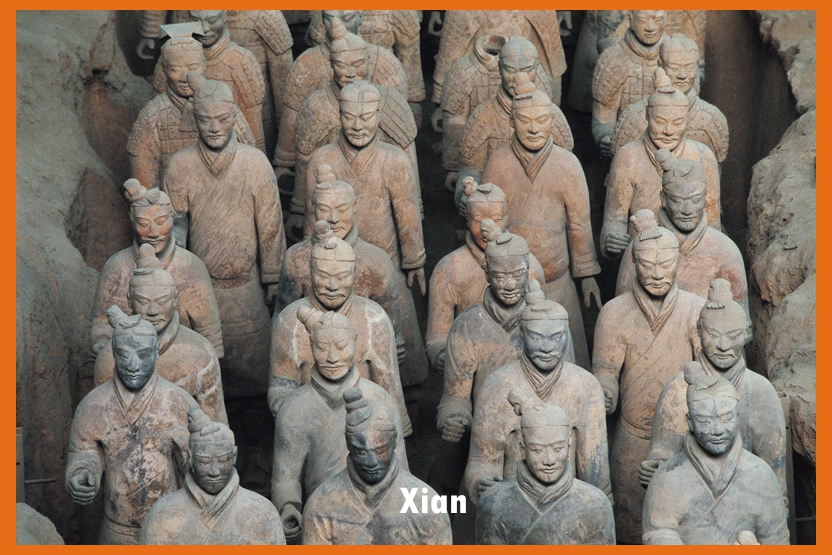 Day 04Beijing Xian
Terra-cotta ArmyAfter breakfast, take morning flight for Xian. Met by our English speaking tour guide and visit the Terra-cotta Army - a lifetime viewing of the extraordinary 2200-year-old terra-cotta Army of China's First Emperor-Qin Shihuang. The emperor Qin Shi Huang who was the first emperor to unite China in 221 BC started to build his own mausoleum 35 years before his death. His son finished the mausoleum after his death. The Terracotta Army was to protect him after his death. Only a small part of the Terracotta Army has been restored. The museum shows different stages in the slow restoration process. Then, you will take a short visit to the Pottery-making House.
After having the local flavor - Dumpling Dinner, enjoy Tang Dynasty Show in the evening. Transferred back to your hotel.
Day 05Xian
Big Goose PagodaAfter breakfast at hotel, your city tour begins with a visit to the Shaanxi Provincial History Museum - a large modern museum of the national level where you will see the artifacts that have been collected in Shaanxi Province since the upper Cave Man 18,000 years ago. Then move on to Big Goose Pagoda ( Ascending the pagoda is optional). The Pagoda is over 1000 years old and has 6 levels. It was used to store and protect Buddhist writings in the past.
Today you have a la carte lunch with an a la carte menu at a nice local restaurant, where you could enjoy the authentic Chinese food. After lunch, visit the Great Mosque, the biggest and most preserved complete Chinese existent mosque. It was first built at the Tianbao first year (742 years) during Tang Dynasty. Then visit the Xian City Wall, a symbol of great significance of the famous historic cultural city of Xian. The City Wall started to be built in 194 B.C. The wall is 25.7 KM in length and is 12-16 meters in the base. Bicycles can be rented to ride. The wall encloses a city area of 36 square kilometers. Transferred back to your hotel.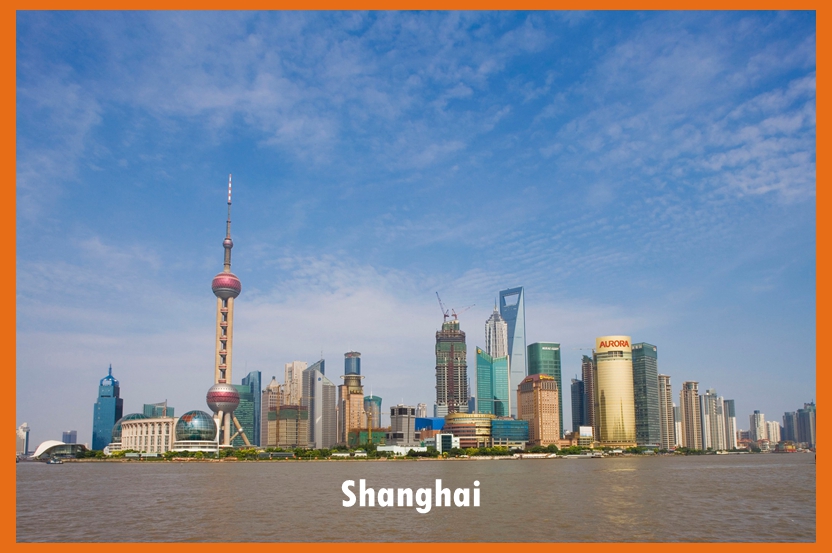 Day 06Xian Shanghai
Yu yuan GardenTake a morning flight to Shanghai. Met and transferred to your hotel in Shanghai. After Chinese lunch, continue to visit Yu yuan Garden. Yuyuan is the famous gardens in Shanghai where you will see how a large beautiful garden was made by a rich rice merchant 400 years ago. Adjoining these gardens is an old shopping area with narrow streets and buildings that were of a typically old Chinese style. There are many small streets and lanes where vendors sell their products and food stuffs to the tourists and local people. Shopping at a local silk store.
Finally visit the new development zone in Pudong - Lujiazui, which is teeming with the futuristic, avant-garde buildings - Oriental Pearl Tower, Jin Mao Building, Bank of China Tower. Taking the elevator to the 88-storey Observation Deck of Jinmao Tower where you will have a spectacular view of the whole city.
Day 07Shanghai
Huang Pu RiverFirst visit Shanghai Museum, the selection of over 112,000 Chinese cultural relics from the Old Stone Age to modern times. You will be amazed to see the pottery that is over 10,000 years old. You have to go quickly though all the 4 floors. Then proceed to visit the pedestrians only Nanjing Pedestrian Road, a walking bustling street that is always packed with people watching other people. Then move on to the Bund, one of the most noted waterfront and architectural symbols of Shanghai. Then visit a Silk Factory, where you can bargain for silk products and China's traditional silk arts.
Today you have a la carte lunch with an a la carte menu at a nice local restaurant, where you could enjoy the authentic Chinese food. After lunch, take one hour cruising on Huang Pu River. You start with the Hangpu River Cruise that will take you along the skyscrapers on the new area known as Pudong. Then you ruise to the west side of the river that has many skyscrapers and the famous Bund that has a row of the early 20th century buildings near the river. Back to your hotel.
Day 08Exit From Shanghai
Transfer to airport for departure or free on your own and end your pleasant China trip.
price list for this tour(US$ per person)
Price Detail of this trip (with hotel)
| | | | |
| --- | --- | --- | --- |
| Dec. 01-Feb.28 | Luxury Class | Standard Class | Comfortable Class |
| 2 persons | $ 1660 | $1520 | $1400 |
| 3-5 persons | $ 1550 | $1410 | $1270 |
| 6-9 persons | $1450 | $1310 | $1170 |
| 10 persons up | $1350 | $1110 | $1070 |
| Mar.01-Nov.30 | Luxury Class | Standard Class | Comfortable Class |
| 2 persons | $1750 | $1540 | $1410 |
| 3-5persons | $1640 | $1430 | $1310 |
| 6-9 persons | $1550 | $1320 | $1210 |
| 10 persons up | $1420 | $1210 | $1100 |
Price inclusion:
1.All transfers and city transportation for your own use
2.Entrance fees and meals as mentioned
3.Private car or van with English speaking guide
4.Hotels with breakfast both at Beijing, Xian and Shanghai
5.Beijing-Xian-Shanghai air-ticket (economic class)
6.The above private escorted tour is customized for you, your family or your friends exclusively. No other travelers will join in your group.
Price exclusion:
1.Tips to your tour guide and driver
2.A La Carte Lunches